Wrongful Death Claims – Providing Aggressive, Compassionate and Experienced Legal Counsel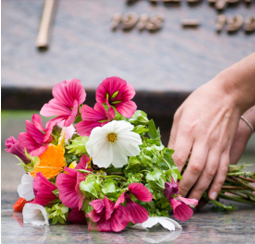 The death of a child, parent, husband or wife is always tragic, especially when it was caused by someone's negligence or carelessness. My law firm can help you hold the person or corporation who caused the death accountable and obtain just compensation for your loss.
No one can change the past, but working together, we can change what happens next. The wrongful death of a loved one can devastate a family not only emotionally, but also financially. In addition to the costs of funeral, burial, and final medical expenses, the loss of income that the deceased person would have provided to their family over their normal lifetime is keenly felt. The same is true for the acts of love, care, and guidance that the deceased person would have shared with their family. My job as your attorney is to make sure that the surviving family members receive just compensation for the loss of their loved one.
In my 25 years of practice in Indiana, I have found that many people are reluctant to call a lawyer after an accident, and often will do so only as a last resort. No one wants to appear litigious or greedy, and since the family may never have hired a lawyer before, they often do not know what to do.
This is especially true with wrongful death claims, when the shock of the unexpected death is often devastating to the surviving family members. It is usually only after an insurance adjustor for the person who caused the accident is rude or simply won't return their phone calls that they realize they need a lawyer.
However, because such claims are often complicated, it is usually best to hire an experienced attorney as soon as possible after such an accident so that they may start an investigation as to the cause of the accident. This includes visiting the accident scene, taking recorded statements from witnesses, and preserving whatever physical evidence that may exist from the accident scene.
If the cause of death was an auto, motorcycle, or trucking accident, there is often a dispute as to who caused the accident. Because the deceased person cannot tell us how the accident occurred, we must rely on persons who saw the accident and other evidence which shows who did what, when, and where.
In this regard, the services of an accident reconstruction expert are often helpful. Such an expert will visit the accident scene and also inspect the wrecked vehicles for objective evidence as to why and how the accident occurred. As part of this investigation, onboard data recorders that are found in most cars and trucks can also provide valuable information. When an airbag is deployed, these devices will record valuable information such as the speed of the vehicle, its direction, and when its brakes were applied. Such objective evidence is very valuable in proving who was responsible for an accident.
However, this information is only available for a short time after an accident before the wrecked vehicle is scrapped or repaired. Thus, after an accident resulting in fatal injury, it is important to contact an attorney with experience in such claims as soon as possible so that important evidence may be preserved.
Substantial Compensation for Wrongful Death
I have successfully handled wrongful death claims for families throughout Indiana. In our State, there are four basic types of wrongful death claims that Indiana courts recognize. First, there is a claim for the death of a parent that may be brought by their surviving children. Second, there is a claim for the death of a husband or wife by the surviving spouse. Third, there is claim for the death of a child by the surviving parents. Lastly, there is a wrongful death claim for an unmarried individual who was an adult when they died, but had no dependents. Since these claims are complex and often have a substantial value, working with an attorney who has experience with wrongful death claims is very important.
I will consult with you on your claim, explain your options and help you understand how much and what type of compensation you may deserve.
For experienced help after an accident or to talk to me about your loss, contact James F. Ludlow, Attorney at Law, P.C. My firm can be reached toll-free at (877) 897-9466 or by filling out the simple form on the Contact Us page.