Dog Bites – Aggressive and Experienced Representation for Dog Bite Victims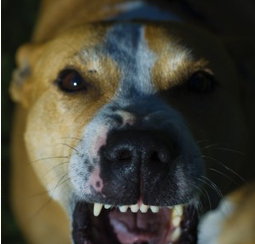 While dogs are often said to be "man's best friend", unfortunately every year thousands of people are injured by dog bites in the United States. Dog bites can inflict cuts and lacerations, abrasions, crushing wounds, punctures and fractured bones. These wounds often result in disfiguring scars, nerve damage and infection. People who have been bitten by dogs not only experience pain, suffering and scarring but also may incur thousands of dollars in medical bills, lost wages, and depending on the type of injury require future medical treatment. Unfortunately the majority of dog bite victims are children.
In Indiana, pet owners have a legal obligation to use reasonable care to control their dogs. Interestingly, Indiana law also provides for strict liability on behalf of a dog's owner if a postal workers is bitten while working. In most cases, the homeowners insurance policy of the dog's owners pays damages for dog bite injuries. If you or a loved one has suffered serious injuries due to a dog bite or attack in Indiana, you need the assistance of the aggressive and experienced attorney. Contact James Ludlow who brings over 25 years experience in representing personal injury clients.
For experienced help after a dog attack or to talk to me about your injury, contact James F. Ludlow, Attorney at Law, P.C. My firm can be reached toll-free at (877) 897-9466 or by filling out the simple form on the Contact Us page.