Construction Site Accidents – Aggressive, Effective, and Experienced Representation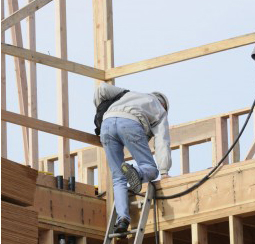 A construction site accident can result in a catastrophic injury that has serious, long-term consequences. My personal injury law firm is dedicated to assessing your work injury and its affect on your personal and financial health. If you were injured at work in a construction site accident, I can handle your claim and pursue compensation from negligent subcontractors.
No one can change the past, but working together, we can change what happens next.
I help people who were injured at a construction site because of a negligent third party. Many injured construction workers believe their only option for a work related injury is to collect workers' compensation benefits from their employer's insurance policy. However, if a construction site accident was caused by another company's employee or a general contractor's failure to provide a safe work environment, I can help you file a third-party claim for damages that workers compensation benefits do not provide.
A Great Financial Recovery Is No Accident
Construction site accidents are often complex, since employees from several different companies are often working in one area. I thoroughly investigate the details of the construction site accident to determine if a subcontractor, manufacturer of a product, or a general contractor is legally responsible for the accident. I strive to understand how your injury affects you as an individual and how the injury will affect your future.
For more than two decades, I have helped injured construction workers in Indiana get the compensation they deserve after a workplace accident. I have handled many different types of serious injuries resulting from subcontractor negligence, including:
Crush injuries
Knee injuries
Brain and spinal cord injuries
Burn injuries from a chemical explosion
Injuries from defective machinery
Injuries caused by overloaded cranes
Falls from scaffolding or ladders
Forklift accidents
I devote a significant part of my personal injury practice to helping clients who were seriously or permanently injured on the job. My firm represents people who were involved in construction site accidents that resulted in permanent, catastrophic or life-altering injuries. I also represent families in wrongful death claims after the death of a loved one in a construction site accident.
For experienced help after a construction site accident or to talk to me about your injury, contact James F. Ludlow, Attorney at Law, P.C. My firm can be reached toll-free at (877) 897-9466 or by filling out the simple form on the Contact Us page.