Burn and Explosion Injuries – Aggressive, Effective, and Experienced Representation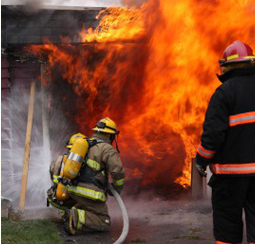 My firm is dedicated to representing burn victims and the families of those who have suffered this type of injury. If you, your child, or a loved one was seriously burned as a result of someone else's negligence, I will strive to secure the compensation you justly deserve.
Helping burn injury victims in Indiana since 1987.
Serious burn injuries can affect an individual's life, both emotionally and physically. Severe burn injuries often require painful skin grafts. Children who have suffered burns may have to undergo multiple skin graft surgeries as they grow.
I have worked on many types of burn injury cases, including:
Hot water burns from scalding water
Burns from a defective product
Burns from an improperly used product
Burns from a workplace explosion accident
Burns from a chemical explosion
Gasoline burns
If you or a loved one faces painful recovery or disfigurement because of a burn that was caused by someone else's negligence, we can help make sure that the responsible party is held accountable and that just compensation is paid for this injury.
Helping to Protect Children and People Vulnerable to Burns
The elderly and young children are particularly vulnerable to burns from scalding water or hot liquids. Because their skin tends to be more delicate, they can scald quickly in water that is too hot. I can file a claim on a burn victim's behalf if the injury is caused by a day care worker or nursing home negligence.
For experienced help after a burn accident or to talk to James Ludlow about your burn injury, contact James F. Ludlow, Attorney at Law, P.C. toll-free at (877) 897-9466 or by filling out the simple form on the Contact Us page.